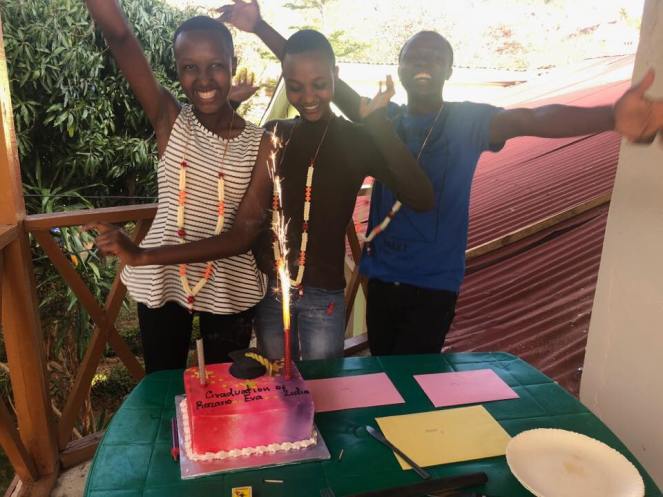 FINISHING SECONDARY SCHOOL
FINISHING SECONDARY SCHOOL
Eva, Lidia and Razarlo have finished secondary school!! This is such a huge achievement, especially as at the time of their studies Street Children Iringa did not have the funds to support them in private education. Government education is particularly hard so we are so proud of the three of them.
Since finishing secondary school Eva has studied two courses at a local NGO teaching courses in computer studies and business studies. Both which she passed with flying colours and was chosen to meet the regional office to talk about her business ideas. She has also studied an english course. In October Eva will be starting her Community Health course at the local medical university.
Lidia has already dreamt of becoming a teacher and since finishing school she has been volunteering at a private pre – school. After volunteering for a few months they decided they want to keep her on a paid contract and teach her Montessori learning skills for young children. She is helping with every day teaching activities with the children and the admin of school until she is able to study a course in early childhood education next year. Then she will be qualified to become a teacher at this school or another private pre – school. Her english has hugely improved since doing this.
Razarlo has been focusing on his football and has been accepted into the regional team where he goes to training every day and plays in every match, he is one of their top strikers. Razarlo has completed an english course and he will be doing a driving course next year in order to give himself a skill.